Falcon Technical Team
Our Team is highly dedicated and well experienced in the area of materials
testing, soil testing, and NDT
Equipment Facilities
Laboratory is well equipped with all equipments to carry out all Testing of Soil / Building Materials / Concrete / Aggregate Test/ NDT (Rebound Hammer, UPV etc, Concrete Core ). All equipments are calibrated and well maintained by our team. Our team is well experienced and trained to handle all equipments carefully to establish the reliable and accurate results.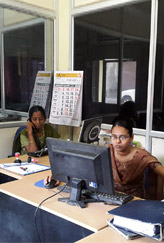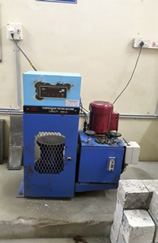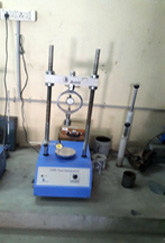 Laboratory facility
Laboratory has ample space to carry out all Building materials testing, Soil Analysis Testing, Design mix, Accelerated Curing Test Concrete Design Mix, Steel, Materials Test, Cement, Fly ash, Tiles, Bricks etc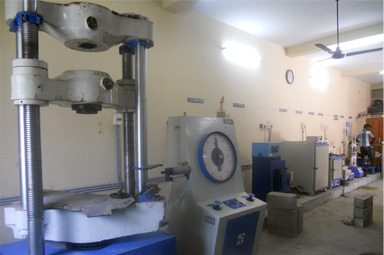 To stand out as a reputable Laboratory in Civil Construction field.
To satisfy the customer requirements in all kind of material and concrete testing services with Consistency and reliability.
To ensure good quality of test results to the customer in the field of Material, Soil, NDT, Concrete Oriented Researches.
To be the best in bringing Quality Testing works for all Projects for the valuable customers

To bring Glory to God in the first place thru all our services
To be the world leader in Testing of Civil Construction Field
To continually enhance the level of Customer Satisfaction
To expand our client base in India and International markets
To be recognized as a great place to work and grow professionally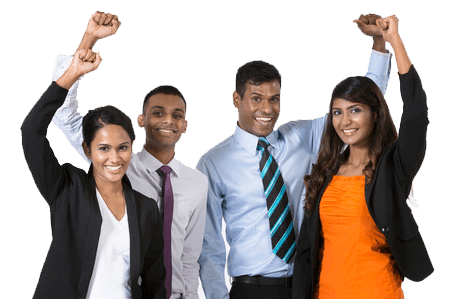 Core Values
Care for quality gain for all
/
No compromise on quality
/
Total transparency in all testing operations
/
Conscious care for safety & environment
Handling the Samples
1


Sample
Receiving Area

2

Sample checking
with our QC
Engineer

3

Sample Allocation
is done with
Unique Number

4

Sample Processing

5

Checking /
Preparation of
Reports

6
Final Delivery of
Report by Admin
executive
TECHNICAL DIRECTOR
QUALITY MANAGER /
SITE ENGINEER
ADMIN & ACCOUNTS
LAB TECHNICIANS
FIELD ASSISTANTS /
TECHNICIANS
HELPERS